Nuix
Investor centre

Prices delayed by at least 20 mins. Nuix is not liable for any errors or delays in pricing content, or for any actions taken in reliance on such content.
Nuix Board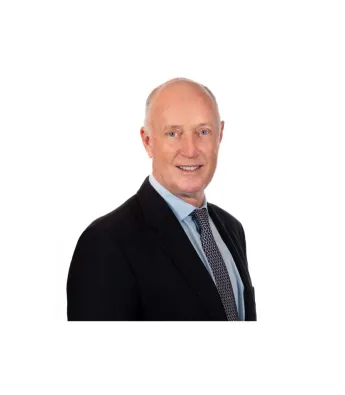 Robert Mactier
Non-Executive Chairman
Robert has been a Non-Executive Director of Nuix since October 2021. He was appointed Deputy Chairman in November 2021 and Chairman in February 2023. 
Robert is a Consultant to the Advisory and Capital Markets division of UBS Australia (since June 2007) and is a Non-Executive Director of Kinetic IT Pty Ltd. He was previously a Non-Executive Director and Chairman of ASX-listed ALE Property Group and WPP AUNZ Limited, and also a Non-Executive Director of NASDAQ-listed Melco Resorts and Entertainment Limited. 
Robert began his career at KPMG and worked across their audit, management consulting and corporate finance practices. He has extensive investment banking experience in Australia having, prior to his current role with UBS, worked for Ord Minnett Securities (now J P Morgan), E.L. & C. Baillieu and Citigroup. 
Robert holds a Bachelor's degree in Economics from the University of Sydney. He has been a Member of the Australian Institute of Company Directors since 2007 and is formerly a member of the Institute of Chartered Accountants in Australia and New Zealand. 
Read more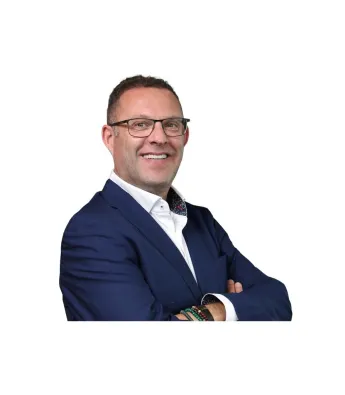 Jonathan Rubinsztein
Executive Director and Group Chief Executive Officer
Jonathan, a seasoned CEO with a track record of building world class global technology companies and leading high-performance teams in the technology sector, has been the Group Chief Executive Officer of Nuix since December 2021.
 Previously, Jonathan was Managing Director and CEO of Infomedia, Ltd, an ASX-listed SaaS company.
 Prior to that role, Jonathan was CEO and founding shareholder at UXC Red Rock Consulting, where he was instrumental in growing the business from a start-up to over 700 people across 13 offices in Australia, New Zealand, India, and Singapore.
 Jonathan was also a Founder and Director of RockSolid SQL, a company that built monitoring and automated data management software for over 18,000 databases globally.
Outside of his executive roles, Jonathan serves as a Non-Executive Director on the Board of Atturra Limited, and is a member of YPO, a Global Leadership Community of CEOs and with his family dedicates his holiday time to the Missionvale charity to support a township in South Africa.
Read more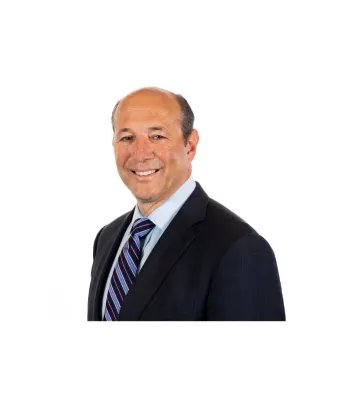 Jeffrey Bleich
Non-Executive Director and Deputy Chairman
Jeffrey has been a Non Executive Director of Nuix since 2017. He was Chairman of the Company from November 2020 to February 2023. In February 2023 he was appointed Deputy Chairman. Jeffrey lives in Piedmont, California, USA. 
Jeffrey has over 30 years' experience in the legal, government, and technology sectors, and most recently served as a Court‑Appointed Special Master and Mediator in the United States District Court, before being named the Chief Legal Officer of Cruise LLC, a San Francisco‑based autonomous vehicle company. After clerking for the Chief Justice of the United States Supreme Court, Jeffrey practised law as a Partner at Munger, Tolles & Olson LLP from 1992 to 2009 and 2014 to 2016, and as both CEO of Dentons Diplomatic Solutions and a Partner in the Public Policy and Regulatory practice of Dentons international law firm from 2016 to 2019. Jeffrey's practice focused on cyber security, technology, complex international disputes, as well as high profile pro bono matters before the U.S. Supreme Court. 
Jeffrey served four years as the U.S. Ambassador to Australia from 2009 to 2013 and as special counsel to President Obama in 2009. He has served as Board Chair of the San Francisco based Pacific Gas & Electric Company, Chair of the Fulbright Foreign Scholarship Board, Chair of the California State University Board of Trustees, President of the State Bar of California, and as a Director of a number of charitable and public policy organisations including the Australian-American Leadership Dialogue, RAND Australia, Stanford University's Center for Advanced Study in the Behavioral Sciences, Amherst College, the American Security Project, and Futures Without Violence. 
Jeffrey holds a Bachelor of Political Science from Amherst College, a Master in Public Policy from Harvard University and Juris Doctor from the University of California Berkeley. He has also received an honorary Doctorate of Laws from San Francisco State University and honorary Doctorates from Griffith University and Flinders University. 
Read more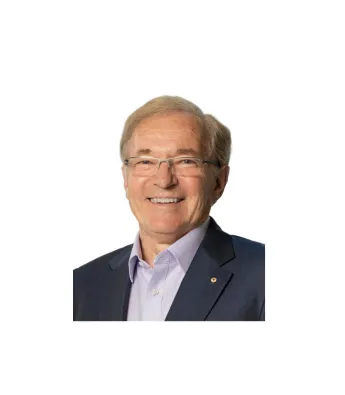 Alan Cameron AO
Non-Executive Director
Alan joined the Nuix Board in January 2023. 
Alan is a respected company director and lawyer, with experience across a range of legal, corporate and regulatory roles. 
Alan was Chairman of Property Exchange Australia Limited (PEXA) from its inception until shortly before it listed in June 2021, and completed his extended term as Chair of the NSW Law Reform Commission in May 2022. A former partner of the firm now called Ashurst Australia, he was Commonwealth Ombudsman and later Chair of the Australian Securities Commission (ASC) and Australian Securities and Investments Commission (ASIC). 
Alan is currently Chair of .au Domain Administration Limited and the Legal Services Council. Alan graduated in Arts (BA) and Law (LLM) from the University of Sydney. 
Read more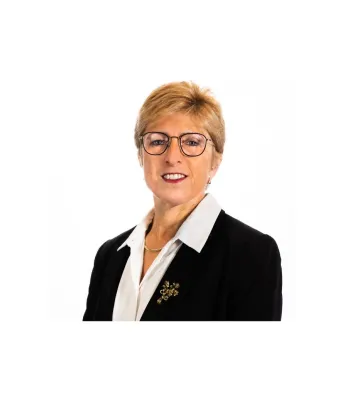 Jacqueline Korhonen
Non-Executive Director
Jacqueline joined the Board of Nuix in October 2021. 
Jacqueline has over 30 years' experience in the Information Technology, Telecommunications and Financial Services sectors, where she built her career around transformation, P&L management, complex negotiations, project delivery, operations, strategy development and risk management. 
She started her career as an engineer in IBM where she spent 23 years living and working across Australia, New Zealand, ASEAN, India and China. After leaving IBM, Jacqueline was appointed CEO of Infosys Australia and New Zealand, a position she held for six years. In the later years of her executive career Jacqueline was the CEO of SMS Management & Technology, an ASX listed IT Services company and subsequently returned to IBM as the Vice President of Cognitive Transformation Services across the Asia Pacific Region. 
Jacqueline is now a Non-Executive Director (NED) and board advisor. She was a NED of NetComm Wireless (ASX: NTC) until 2019. She is currently a NED of the Civil Aviation Safety Authority (CASA), MLC Insurance, Auswide Bank (ASX: ABA) and .au Domain Administration. In addition, Jacqueline is a member of the Board of Chief Executive Women. 
Jacqueline holds a Bachelor of Science and Bachelor of Engineering with Honours from the University of Sydney and is a Graduate of the Australian Institute of Company Directors. 
Read more
Sir Iain Lobban
Non-Executive Director
Iain has been an adviser to the Board since October 2018 and was appointed as a Non Executive Director of the Company in November 2020. Iain lives in the UK. 
Iain has over 30 years' experience in the security and intelligence sector, including having served as the Director of the British Intelligence Agency GCHQ from 2008 to 2014. Iain was one of the five experts appointed by Australia's Prime Minister to create Australia's first National Cyber Security Strategy in 2015. He was subsequently one of the senior three person team appointed by the Prime Minister to conduct the 2017 Independent Review of the Australian Intelligence Community. 
Iain's advisory work for boards now spans cyber security risk management and financial crime compliance. 
Iain holds a Bachelor of Arts in French and German from the University of Leeds. Iain is a Visiting Professor of King's College London and an Honorary Fellow of the Judge Business School at the University of Cambridge. Iain was appointed a Companion of the Bath 2006 and Knight Commander of St Michael and St George in 2013. 
Read more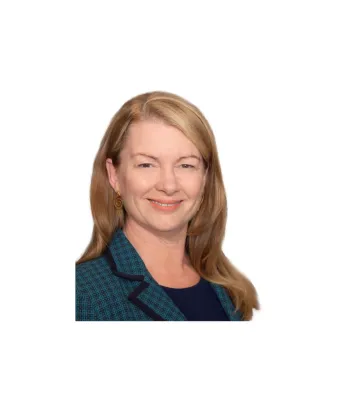 Sara Watts
Non-Executive Director
Sara joined the Nuix Board in January 2023. 
An experienced Non-executive Director and Audit and Risk Committee Chair with significant financial and operational acumen, Sara brings international perspective and technology transformation experience. She is currently a Non-executive Director and Chair of Audit and Risk Committee at ASX-listed Trajan Scientific (ASX: TRJ) and Syrah Resources (ASX: SYR). 
In addition, Sara is Non-executive Director and Chair of Audit, Risk and Treasury Committee for Uniting NSW.ACT, and a Trustee of the Sydney Opera House.  Former appointments include Non-executive Director and Chair of the Audit Committee at Intrepica, Vision Australia, BagTrans Group and Chair of Audit and Risk Committees at the Victorian Auditor General's Office and IBAC. 
Sara is a Fellow of CPA Australia and a Fellow of the Australian Institute of Company Directors. She holds a Bachelor of Science from the University of Sydney and a Master of Business Administration from Macquarie Graduate School of Management.
Read more